Mountain biking has a high initial cost to get started for most people. Ongoing maintenance or upgrade costs are largely dependant on how frequently you're out riding, and whether you're doing a lot of riding (and/or crashing) on challenging trails. Spending $2500 on a decent full suspension mountain bike and initial gear is quite normal.
Hobbies can be expensive things.
Just look at Jet-ski's, sneaker collecting, or horse riding (it's not cheap to stable and care for a horse, even once you're past the purchase price).
These are all things that some people treat purely as hobbies, and yet spend every available dollar on because it brings them happiness and enjoyment in life.
But then you've got singing, basketball, or parkour.
All have a far lower cost of entry as a hobby – about as close to free as you can get in some cases.
They're still very popular hobbies around the country and the world, but which can be entered into without any significant cost.
Got a basketball?
You can hit up your local public court and shoot some hoops, and have some fun – see how you like it over the summer, and keep progressing if you're enjoying it.
Want to get into mountain biking?
Well, if you know a mountain biker, they might have a decent bike you can borrow – but odds are that they don't (as they've sold their old one to try and help pay for their new one).
What then?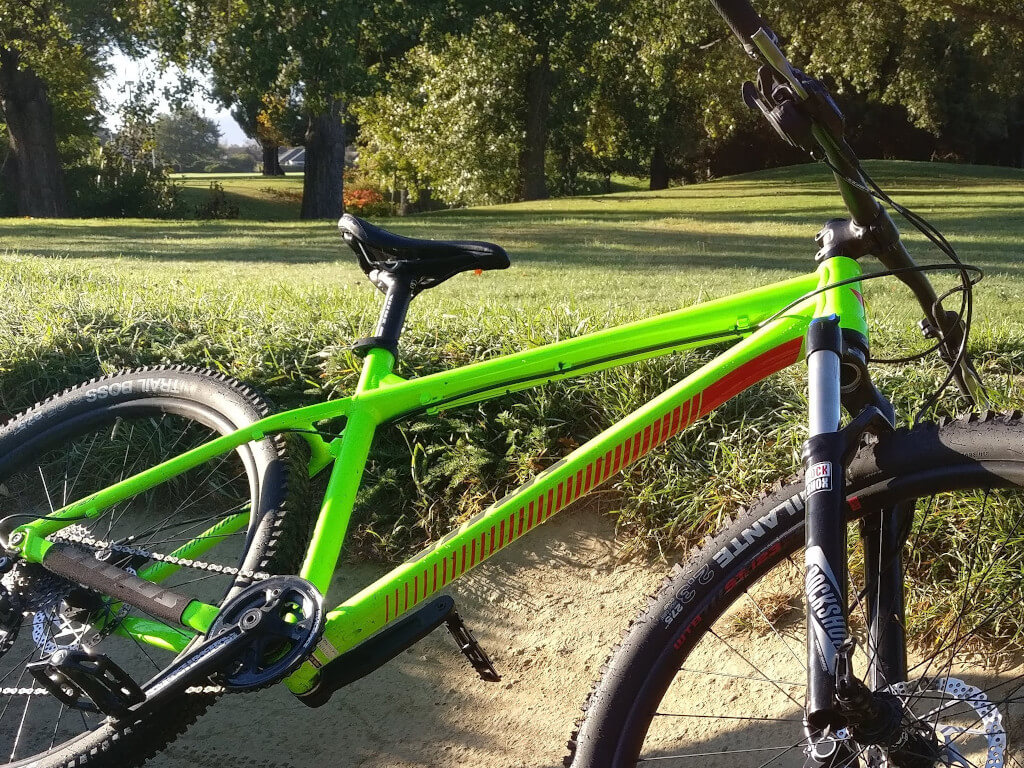 Expense 1 – It's time to buy a mountain bike
So maybe a couple of friends are into mountain biking, and are always telling you how much fun it is, and that you need to come riding with them!
You have a few options:
Buy a "cheap" entry-level mountain bike.
Buy a (hopefully) better used mountain bike.
Rent or demo an expensive bike from a bike shop.
Buy an expensive bike for several thousand which your friends are recommending, trusting their judgement as people already experienced in this new hobby.
I've experienced most of these – so here's my take on the pros and cons of each!
Option A – Buy a "cheap" entry level mountain bike
This is where the majority of mountain bikers start their hobby.
The biggest issue with this is that your understanding of the sport is often still very basic, and many bike shops are going to immediately steer newbies to the entry level bikes as they're a much easier sell in that situation.
The next biggest issue is that once you've dropped the money on this new entry level bike, and start actually riding, you begin realizing that it's not quite what you're wanting (or needing).
Perhaps it was the second cheapest hardtail bike you could find, with an XC style frame, very low spec parts, no seat-dropper etc – but you couldn't bring yourself to spend 2-3 times that price on what more experienced mountain bikers would view as a "real" starter mountain bike.
If you're totally new to mountain biking, there is every chance you don't fully understand the different types of riding that make up the sport – and you may not realize how much the type and components of the bike play a part.
This option is very often followed pretty quickly by buying a second mountain bike, that does cost more, but which better matches the type riding you're wanting to do with your friends – fast trail rides and progressing into more difficult trails on your local trail network for example.
So ironically in that situation, buying the cheap starter bike actually ends up costing you more than spending more to begin with.
This is exactly what happened to me when I first started mountain biking – and I'm definitely not alone in this!
Option B – Buy a (hopefully) better used mountain bike
This can be one of the most cost effective ways to get into mountain biking, but it is definitely not without risks.
It is possible to find quite high spec mountain bikes which have not been thrashed, for significantly less than they would cost you new.
However, there are also many folks out there who just want to get as much for their bike as possible, regardless of it's condition (and in some cases trying to hide the fact that it is feeling it's age, with damaged parts, or even a cracked frame etc).
As someone new to the sport, you also may not easily spot if they have swapped out all the good parts with cheap/worn parts – if they wanted to keep the high spec components on their new bike for instance.
I've bought a couple of second-hand mountain bikes over the years.
One was a bike in great condition, which the rider had purchased before realizing he'd bought the wrong type of bike for the riding he was most interested in – I ended up getting that for around half it's usual purchase price, with only very minor wear.
The other bike was much more worn out through years of very regular riding, and the previous owner had also swapped out many of the parts with assorted odds and ends.
So, while technically it cost me a fraction of what a new trail bike would have cost, it was nowhere near the condition of a new bike, and needed some pretty major attention to get it running really well.
So it's not without it's pitfalls, but looking for used mountain bikes can lead to some bargains.
Just be very mindful of what to look for in terms of wear and tear (or more serious frame damage etc), and ideally get a more experienced mountain biker friend to give you their thoughts on it.
Option C – Rent or demo an expensive bike from a bike shop.
This is not a method I've used, but one which is very popular – either to rent and ride at a particular location such as a bike-park, or to demo a couple of different bikes to get a feel for what they should look to buy.
Because of the cost of a great mountain bike, even renting or demoing a bike is going to cost more than a few bucks.
The shop is well aware that their shiny new bike is going to get thrashed (and potentially crashed) on the trails, and need to factor all of that wear and tear into their price.
But regardless, this can be a great option to get some time on a "real" mountain bike, get some rides in, and learn how much better a more capable bike feels on the trail.
And equally important, help prevent you buying an expensive bike that doesn't quite fit you, or suit the type of riding you find you're most enjoying.
Be warned – once you've ridden an amazing bike, you may well be sold on it! (And find it impossible to bear going back to a cheap or underwhelming mountain bike).
Option D – Buy an expensive bike your mountainbiker friends are recommending
I'm going to assume your friends have got your back, and are not just pointing you to the most expensive bike they can find rather than giving you some real options – if that is the case, find new friends!
But all in all, the prior experience of your friends who have been riding for a while is going to be invaluable when you're looking to get into mountain biking.
They've likely made bike buying mistakes before, and having progressed in their skill level and experience with what parts and aspects of a mountain bike are most important, will have some very useful insights for you.
You're likely still going to need to readjust your own perspective on what "expensive" is when it comes to a bicycle.
Maybe your only previous experience of bikes is seeing something which you thought was a mountain bike at Walmart or other big box store, for $100. And now your friends are urging you to drop $2000 on a solid starter mountain bike?!
(Side note – the big box store bikes are not mountain bikes, even if they're designed to look like one. Many will actually have small labels specifically warning that they shouldn't be ridden off-road!)
If you do have one or two mountain biking friends, ask for their advice – well, let's be honest, as soon as they catch wind of your interest in bikes, they'll be giving you advice for free!
But try and get a breakdown of what a couple of options are, perhaps the cheapest they'd recommend, and the next step up – and crucially, ask WHY they're giving those recommendations.
A common condition will be whether it has a dropper post (allowing you to raise and lower your seat while riding using a lever on your handlbars).
This adds several hundred dollars to the cost of a mountain bike, and to a newbie might seem like a fancy but optional extravagance – but trust us, the humble dropper post transforms what a bike is like to ride on most trails.
This one feature allows you to adjust your bike to climb or descend on the fly, without constantly interrupting your ride.
Obviously there will be other factors, like frame material – and chances are they'll be directing you to alloy frame bikes as these are the most cost effective, and still very capable.
You'll be wanting to avoid carbon fibre frames and components if you're wanting to keep costs down, as these will usually crank up the price markedly.
Maybe save this for your next bike (and trust me, once you get into mountain biking, there will be a next bike!)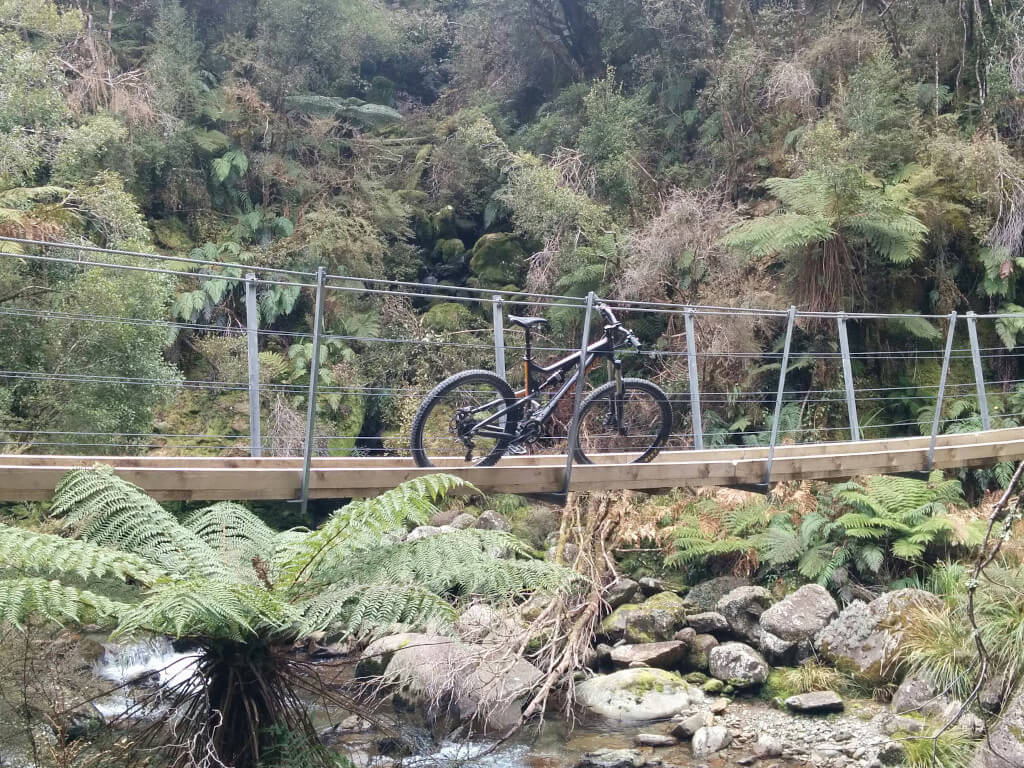 Expense 2 – The Equipment
A quality mountain biking helmet is not cheap.
It's also not optional, as crashes happen, and you need to protect your head!
Look at a bunch of reviews to understand the pros and cons, and compare them.
Keep in mind also that brands often release newer models, which sometimes will only include minor tweaks to the features, and may be more about new colors, styling or aesthetic.
You can sometimes get last years model (if they still have stock left) for a reasonable discount.
Many mountain bikers actually end up buying multiple different helmets, for the different types of riding they get into.
For example, an aero well-ventilated XC helmet for cross country rides, or a trail riding helmet with more protection on the back and sides of the head. Or a fullface helmet for more aggressive and faster downhill or enduro riding.
Keep in mind that there are 2-in-1 helmets available which convert between a trail helmet, and a lighter weight full face helmet.
I've found the Bell Super 3R pretty good for this – but you do need to be aware that it is not providing the same level of protection that a dedicated downhill fullface helmet provides – those are sturdier, heavier, and have less ventilation holes (for more strength, and less possibility of sticks etc getting into the protected area during a crash).
I just find it really useful to ride the long distance to my local bike park in trail mode, convert it to a full-face helmet for downhill laps, and then back to trail half-shell mode for the ride home (after post ride refreshments of course).
A full-face DH helmet is in fact often one of the most expensive pieces of kit available for mountain bikers who are venturing into that discipline of the sport.
You'll also want to consider eye protection, either in the form of sunglasses, or goggles (commonly used with full-face helmets for downhill and enduro riding).
Some amount of other protective gear is very common, and recommended – gloves and kneepads can be had for around $100.
Then there is the mountain bike clothing – hardwearing baggy shorts, quick dry tops, merino layers for big mountain rides etc.
This kit isn't cheap.
But that doesn't all have to be bought right away – you can definitely start out with some baggy shorts and a t-shirt to get started.
Naturally there are any number of backpacks and hip-packs, water bottles, tools and other accessories available – though when starting out, especially if you're riding with friends, you're likely to be fine with just the very basics until you learn a bit more about how to work on your bike and so on.
But once you go down that road, it can definitely be a sizeable expense of the sport.
I usually make my backpacks, gloves, kneepads and other accessories last for many years – but my weakness is bike tools, which I keep accumulating as I wrench on my bikes.
Expense 3 – Maintenance and upgrades
So you've got your mountain bike, helmet, a few accessories and you're getting out riding at your local trail network.
Mountain biking is tough on the bikes. Really tough.
If you're going for an occasional pedal around a local sports field, your bike is probably going to stay in tiptop shape for years.
But take it out for regular adrenaline inducing rides on rough mountain biking trails, and as your confidence and time on the bike grows, you'll soon start wearing out tires, breaking spokes, dinging rims, and thrashing your suspension.
One thing that differentiates proper mountain bikes from big box store throwaway bikes is that they can actually be worked on.
Parts can be replaced or upgraded, either as they break, or as you start looking to more capable parts such as better suspension, or grippier tires.
And it's not only when things break that you should be maintaining the bike (either yourself or taking it into a bike mechanic at your local bike shop).
In fact, it's usually going to be cheaper to do preventative maintenance in the long run, such as regularly buying a new chain and replacing your old one as it gets worn and stretched over time – instead of waiting until your old thrashed chain wears out your entire 12-speed drivetrain, and costs you a small fortune to replace the whole lot!
Expense 4 – More bikes
The correct number of bikes for a mountain biker is N+1, where N = the number of bikes you currently own.
All jokes aside, it is very common for mountain bikers to want to start to add to their stable of bikes as they get more and more into the hobby.
At my peak bike obsession (and before mortgage and child entered the mix), I got up to 6 bikes in the garage – but that has gradually been whittled down to more "acceptable" levels as cashflow required!
So is mountain biking an expensive hobby? Is it all worth it?
I think I can conslusively say at this point that mountain biking is not a cheap hobby, and for many avid mountain bikers it does become an expensive hobby over time – with expensive upgrades to bikes and parts, regular online shopping sprees for new bling apparel and accessories.
If you're good at keeping a close eye on your finances, and controlling your urges to spend on stuff you enjoy, you can likely keep expenses to a minimum.
In that case, you could spend the thousand or so on a capable hardtail, or couple of thousand needed to get a very capable full suspension mountain bike that won't let you down, and will allow you to progress your skills without being a limiting factor, and just maintain it as things wear out from time to time.
So yes, still an expensive first step into a hobby – but when compared to some other hobbies that need constant ongoing thousands to be spent, like owning a sport fishing boat, scuba diving, or running a racing car – it can be enjoyed for years for considerably less than these.
Have I spent thousands over many years on mountain biking?
Yes, for sure.
Would I do it again?
No doubt about it.
(But I'd skip the cheap starter bike that I immediately had to replace!)